The Darwin Autonomous Shuttle service began in late 2021, making it the longest-running autonomous passenger service in the UK. Throughout the service, the shuttle has been looked after by Darwin's trained and dedicated safety operators. Darwin's operators have now expanded their range of expertise by completing their training to operate Iseauto, a self-driving shuttle developed by Auve Tech.
Auve is an Estonian developer of self-driving vehicles, and its shuttles have already been deployed in countries such as Finland and Greece. Its modern, compact autonomous shuttle will be operated alongside the existing Darwin Autonomous Shuttle at Harwell Science and Innovation Campus in Oxfordshire. Like the current Darwin Autonomous Shuttle, the Auve shuttle at Harwell will be insured by Darwin's partner Aviva.
Currently, the UK's automated vehicle trialling Code of Practice requires a trained safety operator to monitor the situation at all times during autonomous vehicle trials. By training its operators on different shuttles, Darwin is broadening the scope of what it can do with autonomous vehicles.
Bringing the Auve shuttle to Harwell will help to establish multiple manufacturers of connected and autonomous vehicles (CAVs) in the UK. Broadening the variety of vehicles available is valuable, as different vehicles have different strengths. For example, Auve's vehicles are particularly suited for environments with harsh weather conditions.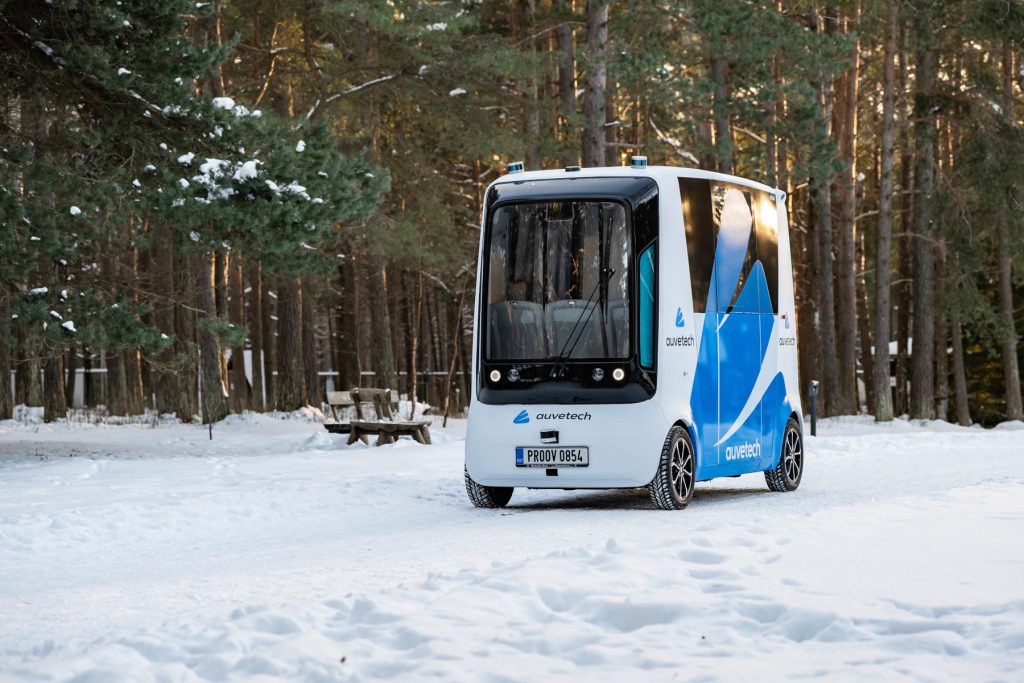 By expanding its autonomous vehicle fleet, Darwin intends to introduce the public to a variety of self-driving vehicles, gather data, and understand the service needs of different CAVs. This will help Darwin to develop the CAV market in the UK and refine its platform of CAV services, including training operators, commissioning new CAV routes and maintaining autonomous vehicles.
Darwin's technology, developed in collaboration with Telefónica, ESA and Hispasat, makes it possible to track and monitor the shuttle in real time. The existing Darwin Autonomous Shuttle can be tracked from a public webpage created by Darwin and Cognizant, including some gathered statistics; as of January 2023, the shuttle has autonomously travelled over 5,000 miles and carried over 1,000 passengers.
All of this is made possible by Harwell Campus supporting the on-site operation of autonomous vehicles, and Darwin is grateful to campus management for their vision and encouragement of innovation.
The Auve shuttle training follows other activities between Darwin and Auve, including a visit from the Darwin team to Auve's headquarters in Estonia. Darwin is looking forward to welcoming Auve to Harwell and plans to start transporting passengers with the new autonomous shuttle in the coming months.
Darwin Innovation Group is a UK-based company that provides services related to autonomous vehicles and communications. If you're interested in working with us, take a look at our careers page. If you'd like to know how we can help your organisation make use of autonomous vehicles, contact us. You can also follow us on LinkedIn or Twitter.