In these times, it's important to remember the good things that we have in our lives. Most of us can still enjoy the simple pleasure of taking a walk. It feels great to get some fresh air and exercise, to explore our surroundings and see what new things we can discover.
In December, Darwin offered its team a playful challenge: could we walk a total of one million steps over the Advent period? If we reached the goal, Darwin would honour our achievement by planting 24 trees at Harwell campus: one for each day of the challenge.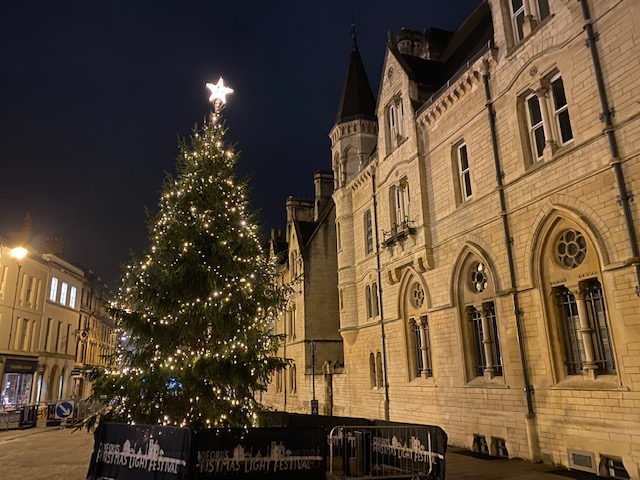 Just to be clear, that's one million steps
in total
, rather than one million steps
per person
. Some people threw themselves so enthusiastically into the challenge that it seemed like they were trying to reach the million on their own, though. In particular, we have to applaud Steve and Ram, our top walkers.
We had 24 days to fulfil the challenge, but in the end we hit the target on day 21. It's a fantastic achievement, and hopefully one that everyone enjoyed contributing to!
Here's a graph of the steps per day, with thanks to Mihailo for his statistical work. We walk a lot more on Saturdays than on Wednesdays, it seems.
This just runs up to the day we reached a million steps, but people were still sending Mihailo step counts even after we met the goal!
Congratulations to the Darwin team! The trees we plant as a result will contribute towards the steps we're taking to offset our carbon dioxide emissions, and hopefully they'll bring pleasure to people at Harwell for years to come.
There's a space at Harwell campus that's been designated for the Darwin grove, and we'll be planting the 24 trees in the first week of March.
In the meantime, please enjoy a few more of Daniela's photographs from her gorgeous winter walks in Oxford! Pablo the dog is the real star here.
Darwin Innovation Group is a UK-based company that provides services related to autonomous vehicles and communications. If you're interested in working with us, take a look at our careers page. If you'd like to know how we can help your organisation make use of autonomous vehicles, contact us. You can also follow us on LinkedIn or Twitter.