Both the UK and Canada have an interest in the potential of autonomous vehicles, and the countries can achieve greater heights in the connected and automated mobility (CAM) sector by working together. From 4 to 10 March 2023, the UK's national innovation agency Innovate UK brought a delegation from the UK to Ontario in order to develop connections with potential partners, as part of its Global Business Innovation Programme.
The attendees were organisations developing CAM solutions, and Darwin was pleased to be part of the UK delegation. Our co-founder and delivery director, Daniela Petrovic, went to Ontario to discuss Darwin's work with autonomous vehicles, such as the Darwin Autonomous Shuttle, and how our vehicle communications technology can support automated mobility.
This event was a great opportunity to learn more about the autonomous vehicle market in Canada, and to connect with organisations that could benefit from Darwin's knowledge and technology.
On 9 March Daniela presented Darwin's technologies at Toronto Trade Centre, alongside George Dunlop presenting the work of Quantum Dice, another innovative Oxfordshire-based company. The presentations from both organisations were extremely well received.
Daniela had the opportunity to meet Nusrat Ghani, UK Minister for Business and Trade, who was a fellow guest of the British High Commissioner for Canada. 'It was an excellent meeting, showing incredible synergies in the development of cutting-edge technologies and many complementary facilities that we can utilise,' Daniela said.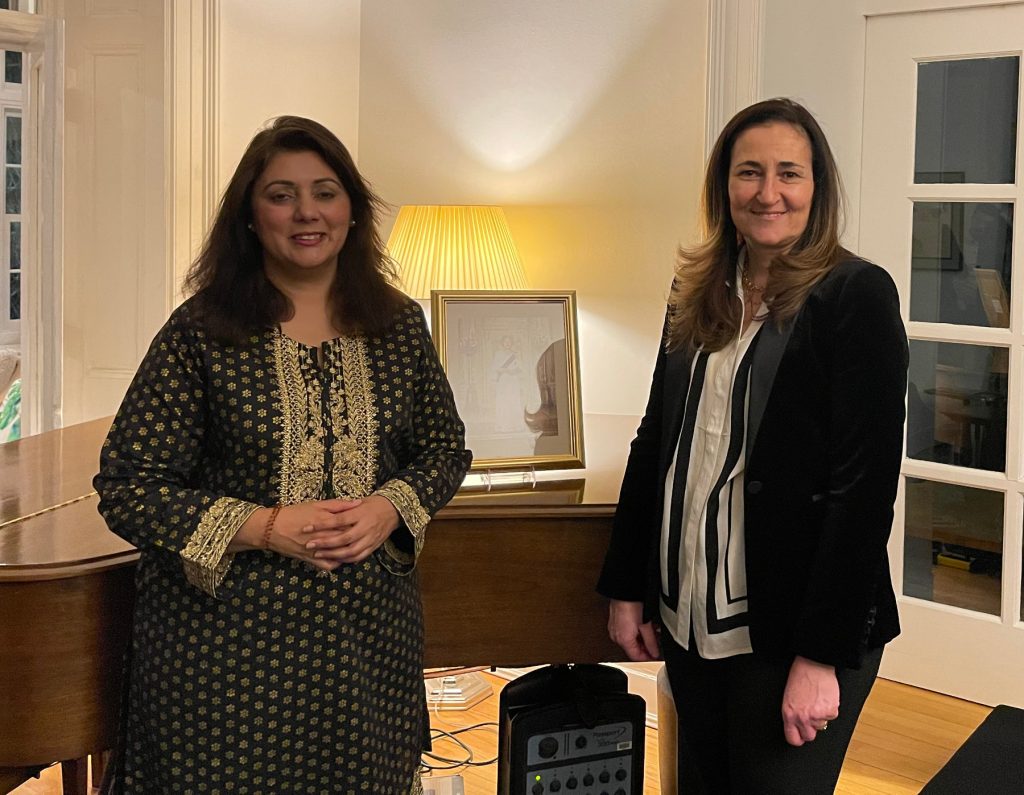 Daniela also visited BlackBerry's headquarters, where the delegation learnt about adaptation from manufacturers of mobile handsets, and Aviva Canada, where she and the Aviva team discussed insurance for autonomous vehicles in Canada.
'My overall view is that Canada is an excellent market for Darwin,' Daniela concluded. 'I am following up on all discussions in the coming weeks.'
Autonomous vehicles and other CAM solutions have the potential to improve both sustainability and quality of life, reducing fuel consumption and connecting rural areas to essential services. We hope that, by combining the knowledge and skills of CAM players across the UK and Canada, this Innovate UK event will ultimately bring benefits for everyone.
Darwin Innovation Group is a UK-based company that provides services related to autonomous vehicles and communications. If you're interested in working with us, take a look at our careers page. If you'd like to know how we can help your organisation make use of autonomous vehicles, contact us. You can also follow us on LinkedIn or Twitter.